MXI Corp Launched in 2005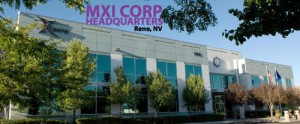 MXI Corp Marketing Xocolate International Corp was started in 2005 by Jeanette Brooks. MXI Corp is the fastest growing network marketing company in the world that sells antioxidant loaded, healthy dark chocolate. The MXI Corp healthy chocolate products are made with cacao and acai berries. The MXI Corp (Xocai) line currently has 10 products. MXI Corp presently has 1 billion in total sales! So how did MXI Corp get started?
MXI Corp established by Founders of Pure De-Lite
MXI Corp established by the Founders of Pure De-lite Products, Inc. Pure De-lite products was established in April of 2000 and is recognized as one of the leading distributors of low-carb sugar-free products in the United States. Pure De-lite products have been sold at Albertsons, RiteAid, Eckerd, Walgreens, CVS Pharmacy, GNC, Target, QVC and even Walmart. The products have achieved top honors and accolades from companies such as the American Culinary Institute, CNN and Health and Fitness as the best low-carb sugar-free products in the marketplace. CNN Money wrote, "We put Atkins-friendly breads, sweets and pastas to the test. Which are worth the price? In the sweets category, top honors go to the swooningly rich Pur De-lite Chocolate Truffles. The Pure De-lite offices and warehouse facility are now the MXI Corporate office and warehouse facility located in Reno, Nevada.
Adam Paul Green was approached by Jeanette Brooks about this exciting opportunity in the spring of 2005. Adam Green was one of the first 11 founding distributors of MXI Corp, has made over 2 million in commissions and is leading a worldwide team of 50,000 distributors. Join Adam's Revolution Today!
MXI Corp Honor and Awards
• MXI Corp (dba Xocai) Top 100 Direct Selling Companies
• 1 Billion in Total Sales
• Brunswick Lab Certified