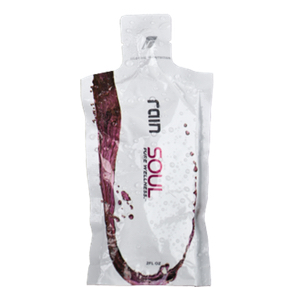 D-Ribose is a five-carbon sugar found in every cell in our bodies that combines with oxygen and ATP (adenosine triphoshate) to give energy to each cell. Ribose is also present in RNA (ribonucleic acid), which is one of the main information carriers of living organisms.  HEART-HEALTHY FATS: Seeds are full of healthful mono- and polyunsaturated fats. But other fats, such as saturated and trans fats (those found in meats, dairy, fried and processed foods) can trigger inflammation. According to research, diets high in these unhealthy fats can lead to a number of diseases. Choosing to eat healthy fats instead can lower cholesterol and decrease inflammation.  CORE = CLEANSE.  SOUL = RESTORE.  FORM = BUILD.
Why SOUL?  CLICK HERE for Video Tutorial:  LINK
Oxidative stress, is measured by free radical damage to cells. Fortunately, our bodies handle this problem daily. However, if our bodies experience an abnormal increase in free radicals due to exercise, daily stress, excess smoking, excess saturated fat intake, depressed immune system, aging, etc., the body becomes fatigued and less efficient in producing D-Ribose to replenish cellular energy. Because of this, we need to supplement with D-Ribose in order to regenerate the cells energy system.
CLICK HERE for the Rain Soul Product Explanation
Soul's benefits are potent due to the cold-press process. This process does not damage the nutrition found in seeds, unlike harsh chemical or high heat methods. These benefits include: increased energy, neutralizing free radicals with powerful antioxidants, immunity support, better sleep, effective exercise recovery, and much more. Many of our customers tell their own stories about how Soul has benefitted their health here.  Brunswick Labs is an independent bio analytical laboratory serving the nutraceutical industry. Brunswick Labs has found Soul to be an extremely effective nutritional supplement that supplies powerful unique compounds, antioxidants that promote health. Soul's unique formula provides a synergistic blend.
CLICK HERE to watch the Discover the Power of Rain Soul Video
Are Rain's products GMO approved?  GMO is an acronym for 'genetically modified organism'. This product contains seeds which are non-GMO and was approved by 100% genetically unmodified human beings.  Will it help me with my health problems? What types of things does it heal?  While we cannot claim that Soul and Core cure anything, they definitely will help support many bodily functions! In fact, almost no product "cures" illness–the body does. Both Soul and Core give needed nutrition to the body so it is able to keep itself healthy.  What would be more beneficial, taking Soul or Core on an empty stomach or with foods?  It honestly doesn't matter, as long as you aren't dehydrated while taking it. Many vitamins and minerals are water soluble, so it maximizes the benefits to be hydrated while taking Soul and Core.  Am I supposed to mix the products with something or take them by themselves?  You can take each of the products as is. But, since it tastes good, some of our customers have been known to put it on toast, in smoothies, eat it frozen, etc.
–Shop Rain Retail
–Become a Preferred Rain Customer
–Join My Rain Team
–Visit my Official Rain Site
Adam Green
801-809-7766