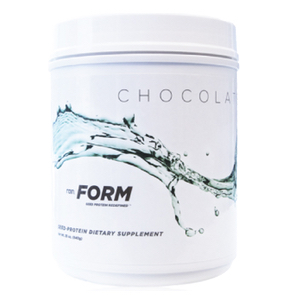 Some of the greatest athletes out there including David Carter, NFL defensive tackle, Patrick Baboumian world record-breaking strongman, and Ultraman World Champion Hillary Biscay (and many more) rely on plant protein. But get this, SEEDS are 20 times more potent than their fruit or vegetable counterparts, making Form THE MOST CONCENTRATED PROTEIN SUPPLEMENT AVAILABLE ON THE MARKET.
THE SUPERIOR SUSTENANCE WITHIN SEEDS EMBRACE YOUR GREATEST FORM.  DESIGNED TO BURN FAT AND SUPPRESS APPETITE.  FORM IS THE PUREST, MOST POWERFUL PROTEIN SUPPLEMENT ON THE MARKET. FORM IS RAIN'S NEWEST PRODUCT IN THE 3 – TIER COMPLETE HEALTH SYSTEM:

CORE = CLEANSE
SOUL = RESTORE
FORM = BUILD
Why FORM?  CLICK HERE for the Rain Form Video Tutorial
HEART-HEALTHY FATS: Seeds are full of healthful mono- and polyunsaturated fats. But other fats, such as saturated and trans fats (those found in meats, dairy, fried and processed foods) can trigger inflammation. According to research, diets high in these unhealthy fats can lead to a number of diseases. Choosing to eat healthy fats instead can lower cholesterol and decrease inflammation. APPETITE-SUPPRESSING FIBER: Fiber slows down digestion, leaving you feeling full longer. This suppression of appetite translates into eating fewer calories, which can lead to weight and fat loss. Additionally, fiber binds to bile acids which decreased fat absorption into the body. Finally, the natural process of fiber fermentation in the intestines creates a short-chain fatty acid called propionate which prevents the production of cholesterol.  PLANT PROTEIN: The American Cancer Association (ACA) recommends a plant-based diet for the prevention of cardiovascular disease and cancer. Seeds are a great source of protein, a necessary nutrient. Rain's products include some of the highest naturally-occurring concentrations of plant-based protein. Meanwhile, animal based proteins are not recommended as freely by the ACA.
CLICK HERE for the Rain Form Product Explanation
ANTI-INFLAMMATORY ANTIOXIDANTS: Seed oils are possibly the most concentrated source of powerful antioxidants, which fight inflammation and damaging free-radicals. Dangerous free-radicals are produced whenever oxidation occurs due to exposure from pesticides on food, tobacco smoke, fumes and pollutants in the air, etc. Each of us experiences these harmful chemicals every day, and balancing resulting radicals with antioxidants can help to prevent a multitude of unhealthy conditions.  MIGHTY MINERALS: Seeds contain necessary minerals such as phosphorus, magnesium, calcium and zinc. Minerals are needed for bone development, immunity and energy.
WHEY (BAD): Uses strong acids and bases in extraction process which could damage proteins // Another extraction method weakens the amino acid profile and lessens BCAA count // Can be difficult to digest // Animal byproduct // Not hypoallergenic // Protein source my contain low concentration of protein or impurities and contaminants // Does not contain antioxidants.
FORM: Uses a gentle, cold-press process free of harsh chemicals and high temperatures to preserve proteins, amino acids profile and BCAA count* // Easy and rapid digestion* // Vegan // Hypoallergenic // Gluten free // Pure, non-GMO source of protein // Contains no animal byproducts, antibiotics, or steroids // Just 2 servings provides nearly all of the daily recommended value of all amino acids // Rich in antioxidants for faster recovery and increased muscle cell health.
–Shop Rain Retail
–Become a Preferred Rain Customer
–Join My Rain Team
–Visit my Official Rain Site
Adam Green
801-809-7766